Welcome to our Frequently Asked Questions (FAQ) page. Here you'll find answers to questions that we're currently being asked about our site and services.
Our new site
We are proud to announce the release of our new look website as part of the continuing drive to provide you with more new and local information.
We have been listening to our users and have developed a site which will allow you to find your favourite content and provide you with the best local news site.
Login/Register
To access the commenting features of the site you will need to register and login to the site. This can be done by clicking on the grey links located in the centre of the page below the menu bar.

The register link will take you to a page that allows you to register on the site:
Once registered you should receive a welcome activation email to authenticate the address you have provided. Follow this link to activate your account and you will instantly be able to access the additional features on the site.
Navigation
Our new navigation will allow you to navigate around our site to find content quickly and efficiently, there are 3 main methods of navigation:
Dropdown
The dropdown navigation is the main method of moving around the site other than clicking on articles themselves. You activate the dropdown by your cursor over the main menu bar, the navigation will then appear: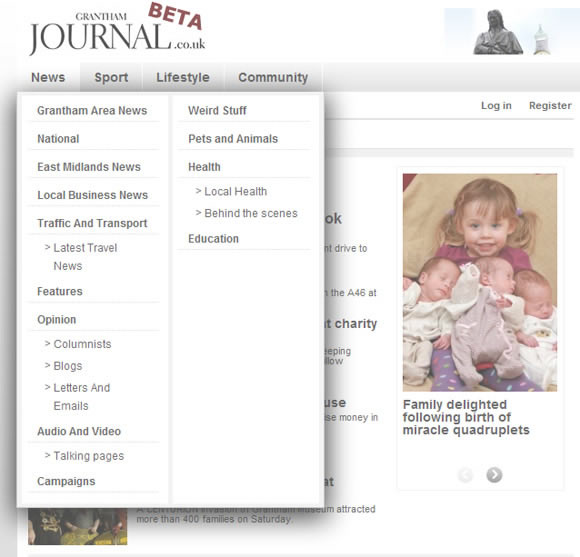 Breadcrumb
We have also implemented breadcrumb navigation on the site to allow you to see where you are in the site at all times: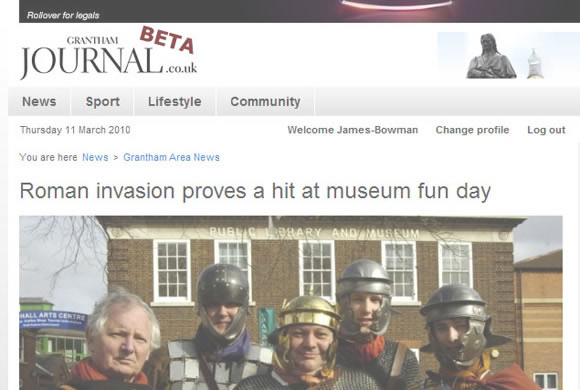 Footer links
We have also placed links to popular content at the bottom of every page to enable easy access to these areas: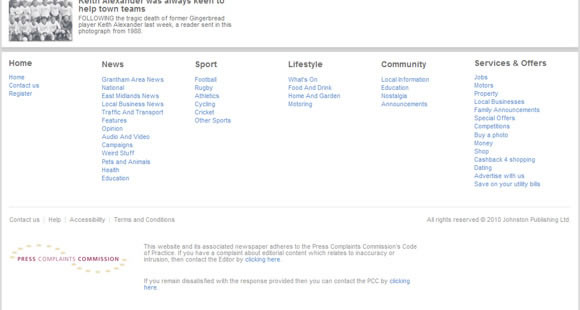 Improved site search
We have implemented a new and improved site search to allow you to search the site with ease, this search is accessed from the search located on the right hand side of the menu bar on every page.

Classified search

You can still search for local business, Jobs, property and motors by using our new look search pod which is now called Looking for.
Popular content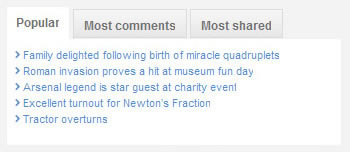 We have also added an area for you to see what other users like on the site in the form of popular, most comments and most shared.
Recommended partners
Other great offers from our paper including offers and competitions can be found in the recommended partners area located in the right hand column of every page.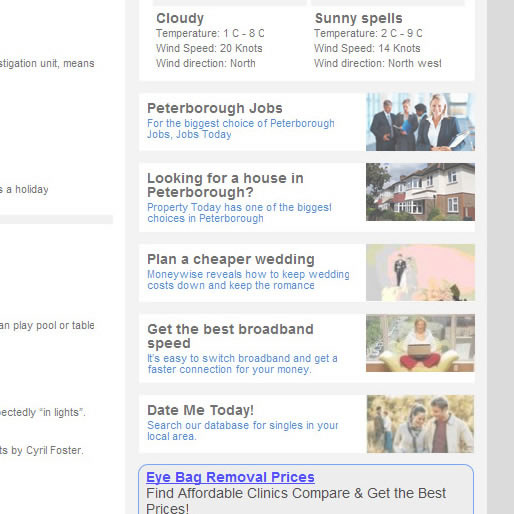 RSS links
You can subscribe to RSS feeds by clicking on the icon next to the name of the individual sections.